Inspiring  Amusing  Quirky
… Found in an old note book, I wanted to breathe life back into words which touch my soul and spark the imagination… 
Basically collected from Movies and Music, with perhaps a single Political Quote among the ridiculous and the fantastic. From single lines, to whole speeches.
Words are magic without the rituals. They can inspire, destroy, cast seeds of infesting doubt, lift spirits, mend broken hearts and instigate infectious laughter.
Whether they emerge from films, lyrics or great minds, inspiration can emerge from anywhere, even a public toilet in London! Where I once read an interesting snippet of graffiti… 'Happiness does rely on the absence of problems' …
~*~
The Viking Prayer

"Lo, there do I see my father.
Lo, there do I see my mother,
and my sisters, and my brothers.
Lo, there do I see the line of my people,
Back to the beginning!

Lo, they do call to me.
They bid me take my place among them,
In the halls of Valhalla!
Where the brave may live forever!"
~*~
~*~
~*~
"So it's Rorschach and Prozac and everything is groovy"
~*~
"Voilà!

In view, a humble vaudevillian veteran cast vicariously as both victim and villain by the vicissitudes of Fate. This visage, no mere veneer of vanity, is a vestige of the vox populi, now vacant, vanished. However, this valourous visitation of a bygone vexation stands vivified and has vowed to vanquish these venal and virulent vermin vanguarding vice and vouchsafing the violently vicious and voracious violation of volition! The only verdict is vengeance; a vendetta held as a votive, not in vain, for the value and veracity of such shall one day vindicate the vigilant and the virtuous. Verily, this vichyssoise of verbiage veers most verbose, so let me simply add that it's my very good honour to meet you and you may call me V."
~*~
"Just paint your face" the shadows smile
~*~
If the people we love are stolen from us, the way to have them live on is to never stop loving them. Buildings burn, people die, but real love is forever.
~*~
~*~
Who is this great burdensome slavering dog-thing that mediocres my every thought?
I feel like a vacuum cleaner, a complete sucker, it's fucked up and he is a fucker
But what an enormous and encyclopaedic brain
I call upon the author to explain
~*~
~*~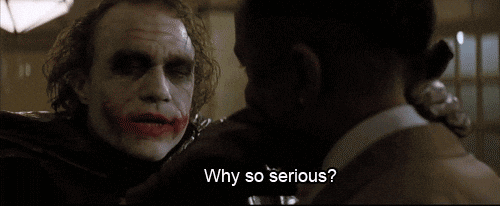 ~*~
~*~
~*~
I thought I would save the best (and the longest) till last… 
I'm sorry, but I don't want to be an emperor. That's not my business. I don't want to rule or conquer anyone. I should like to help everyone – if possible – Jew, Gentile – black man – white. We all want to help one another. Human beings are like that. We want to live by each other's happiness – not by each other's misery. We don't want to hate and despise one another. In this world there is room for everyone. And the good earth is rich and can provide for everyone. The way of life can be free and beautiful, but we have lost the way.
Greed has poisoned men's souls, has barricaded the world with hate, has goose-stepped us into misery and bloodshed. We have developed speed, but we have shut ourselves in. Machinery that gives abundance has left us in want. Our knowledge has made us cynical. Our cleverness, hard and unkind. We think too much and feel too little. More than machinery we need humanity. More than cleverness we need kindness and gentleness. Without these qualities, life will be violent and all will be lost….
The aeroplane and the radio have brought us closer together. The very nature of these inventions cries out for the goodness in men – cries out for universal brotherhood – for the unity of us all. Even now my voice is reaching millions throughout the world – millions of despairing men, women, and little children – victims of a system that makes men torture and imprison innocent people.
To those who can hear me, I say – do not despair. The misery that is now upon us is but the passing of greed – the bitterness of men who fear the way of human progress. The hate of men will pass, and dictators die, and the power they took from the people will return to the people. And so long as men die, liberty will never perish. …..
Soldiers! don't give yourselves to brutes – men who despise you – enslave you – who regiment your lives – tell you what to do – what to think and what to feel! Who drill you – diet you – treat you like cattle, use you as cannon fodder. Don't give yourselves to these unnatural men – machine men with machine minds and machine hearts! You are not machines! You are not cattle! You are men! You have the love of humanity in your hearts! You don't hate! Only the unloved hate – the unloved and the unnatural! Soldiers! Don't fight for slavery! Fight for liberty!
In the 17th Chapter of St Luke it is written: "the Kingdom of God is within man" – not one man nor a group of men, but in all men! In you! You, the people have the power – the power to create machines. The power to create happiness! You, the people, have the power to make this life free and beautiful, to make this life a wonderful adventure.
Then – in the name of democracy – let us use that power – let us all unite. Let us fight for a new world – a decent world that will give men a chance to work – that will give youth a future and old age a security. By the promise of these things, brutes have risen to power. But they lie! They do not fulfil that promise. They never will!
Dictators free themselves but they enslave the people! Now let us fight to fulfil that promise! Let us fight to free the world – to do away with national barriers – to do away with greed, with hate and intolerance. Let us fight for a world of reason, a world where science and progress will lead to all men's happiness. Soldiers! in the name of democracy, let us all unite!
Final speech from The Great Dictator Copyright © Roy Export S.A.S. All rights reserved
~*~
Anne Harrison 20.07.17